5 ways to make the most of a Postponed Wedding
Hi girls, Are you wondering how to make the most of a Postponed Wedding ?
These past few days have been nothing short of challenging. Every morning i wake up and think that maybe all of this was a dream and that is it time to get to work. It sure must be a mutual feeling. I pray to Mother Nature that this phase vanishes quickly and that we can get back to our lives with a little more compassion, thoughtfulness and consideration for humanity and nature.
Covid 19 has crippled the economy to no measure and one such industry that has been jolted is the wedding industry. The famous dialogue from the movie Band Baaja Baraat comes to mind when Anushka Sharma confidently says that "recession ho ya inflation, shaadiyaan to hoti hi rahengi!" WELL… little did they know that an invisible infectious virus could hold everyone at ransom.
I am an optimist so the glass is always half full for me (how on earth are you going to survive this lockdown otherwise ?) If you are one of the Brides who's wedding is delayed because of the Coronavirus outbreak then this post could be super helpful for you (at-least i should hope so!). The entire world is in upheaval so a slight delay in your dream wedding should be taken with a pinch of salt and gulped with a glass of water lol !
let's see how we can utilize the Postponed Wedding and make your D-Day even more memorable.
Nothing makes you look better than getting in regular workouts. it is a well known fact that people who work out regularly have better mood, better skin and better body. If you are dreaming of wearing the ever so popular Short choli and an 80 kali Ghagra, then get moving my loves. You have all the more time to look toned and sensuous and obviously a healthy glow doesn't hurt !
The one thing you can never do enough is planning the events and all the minute details in the wedding. Everyone plans their weddings to the T but the execution is where most of us falter. Consider the viability of your plans and whether executing them would be manageable. Think of the logistics, the budget, the possible last minute delays, the number of helping hands that you have and even the strength of those helping hands.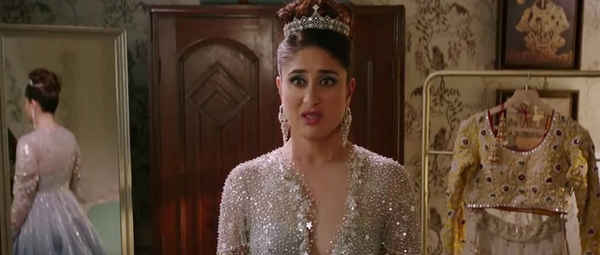 There might be someone in your group who is creative and others who might be great at coordination etc. Delegate according to strengths. there is a wedding and last minute delays and confusion is a part of it but minimize these by effective planning and delegation and you will have more time to enjoy your ceremonies.
What you put in your body, shows on your skin. consult a dietician (you can hire them online too ) and plan a good diet for yourself. the longer you follow a balanced and nutritive diet the better it is. Skin and hair take their own time in reflecting the goodies that you give to your body so consider the delay a blessing in disguise and wait for the skin to show the glow on your D-Day
4. Research service providers
With countless wedding websites in place, you have all the information online about all sorts of wedding vendors. Now that you have a lot of time on your hands, start by reading up on their bios, shortlisting them. if you are an OCD then you can make spreadsheets for vendors and make your final decision by talking to them at length.
Spend time with your family and friends who you haven't caught up in a long time. Once the wedding happens you would become occupied getting to know your extended family and of course the honeymoon. Finish your mom's pending jobs and your father's online work. Surf the internet on the new places you would like to visit. Try out new recipes and learn the age old ones that your granny would happily pass on.