Here are TOP 5 Things wrong in your Makeup.
We all have our bad makeup days but the trick is to make them as rare as possible LOL!! Here is a list of 5 things wrong with your makeup and few effective points to keep in mind while doing your own makeup.
MY FACE LOOKS PATCHY WITH FOUNDATION
"If I have a rupee for every time I have heard someone say that !! Well Darling, the problem is not your foundation… the problem is that you haven't prepped your skin before applying foundation."
Reason – Why your foundation is acting up is because the skin needs moisture and when you haven't applied a good moisturizer, it absorbs the moisture from the foundation, which in turn makes your skin look dry, patchy and discolored. 
Solution – Apply a gel based hydrating moisturizer or primer before the foundation and WAIT for 1 minute before applying foundation. This will give your skin the hydration it needs and also make your skin Glow.
My kajal always smudges No matter which brand I use?
"For us Indian beauties, Kajal is a very important or probably the only Makeup ritual we follow & when that also doesn't give us the desired look, we feel MAKEUP doesn't suit us! There could be a couple of things that have to be addressed here."
Your eyelids and lower lash line could be oily- use an eye primer before applying or if you don't want to invest in an eye primer, dab a small amount of face powder across the lash line and then apply your kajal.
The Kajal/eye pencil that you have might be too greasy- some new gel based eye pencils are a bit too soft and therefore smudge sooner. The reason why they are soft to apply is because you can get a more pigmented look. Try using a gel based eyeliner under the eyes.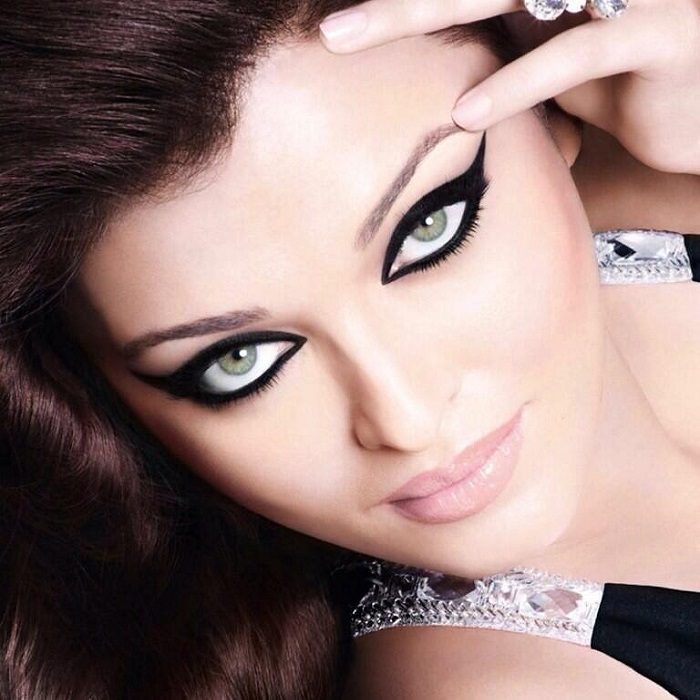 My lip gloss never stays for more than 30 minutes.
"Remember, the glossier the lipstick the sooner it wears off. I advise you to first apply a nude lip colour or lip pencil so that even if the gloss wears off you still have a bit of colour on your lips."
Secondly, NEVER APPLY A LIP GLOSS IN THE CORNER OF YOUR LIPS. Lip gloss applied to the corner of the lip starts bleeding from the sides and doesn't look good. Dab a little gloss right in the centre of the lips and it'll definitely stay longer.
My Face looks so oily even after using Oil free Foundation.
"Set your makeup by dabbing on Loose powder at the end of the makeup, only on the T zone. This will give you a fresh, natural and oil free look."
You can try using a Mattifying primer as well. But my bet is on the loose powder. Mattifying primers are great when you want to make your makeup stay for the entire day. Loose powder helps in keeping the makeup more subtle and well blended.
My face looks so dull even after my Makeup.
"There are many reasons for it but the most common out of those is that you are skipping the Blusher. "
Using a soft Blusher on the apples of your cheeks gives you a healthy and rested look. We tend to avoid using blusher for many reasons (i can't seem to understand why!). Use a peach/coral shade of blusher and you will find a difference.
Hope these tips help you in achieving the desired look (Specially on your Valentines Day date)